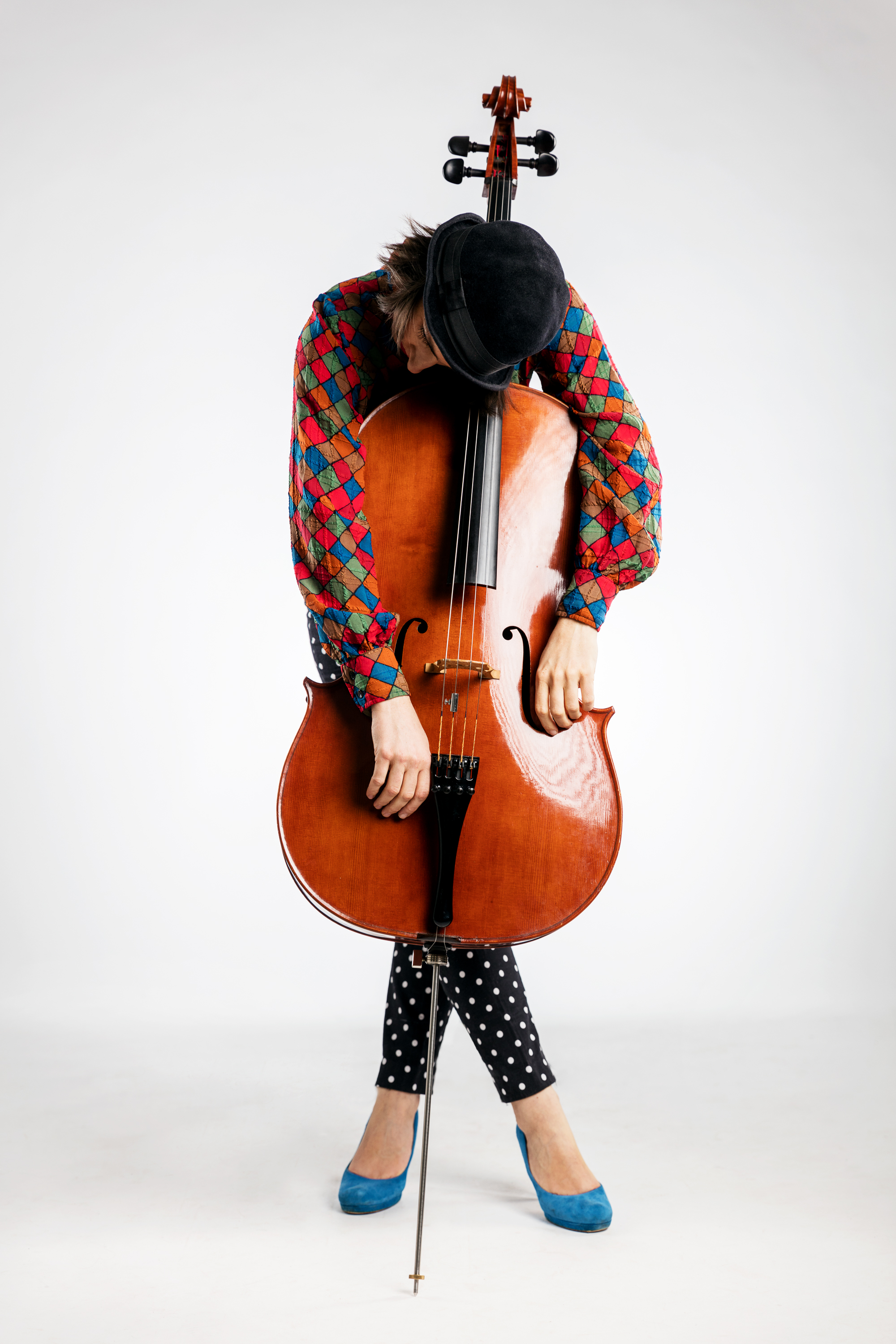 Colours of Drama - an Instrumental Musictheatre for Cello, Cello Bow and Cellist.
With her cello and and all its infinite acoustic colours and playing techniques, the cellist Anna Lang, conjures musical orchestration and imagery on the stage. The works – mainly her own compositions – are inspired by the colours, forms and facets of musical and performing arts.
Among the compositional influences in Anna Lang's music are the rhythms and tonal effects of jazz and extemporised music, but also the indestructible and valuable background of her classical musical training is incorporated. Especially in the solo programme Colours of Drama her creative passion to create something innovative and her enthusiasm for the fine art and performing arts is demonstrated.
Portions of scenes in which each unit has its own storyline, alternate with musical drama which is narrated in multiple acts.
Anna Lang finds her creative impulse in paintings, print graphics, in different snapshots of fascinating charcters as well as in the diverse perspectives, which may reflect a special atmosphere or moment.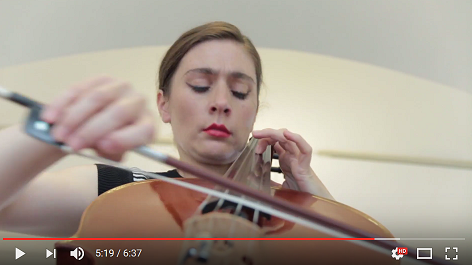 Direction:
Music and Komposition: Anna Lang
Production: Anna Lang
Dramatic Structure: Anna Lang
Rehearsal: Alois Eberl
Story/Creative Impulse: Pictures and paintings, print series, dramatic characters of everyday life, moods and moments of life …
Cast:
Costume:
Lieselotte Lang or freely improvised
Requisites: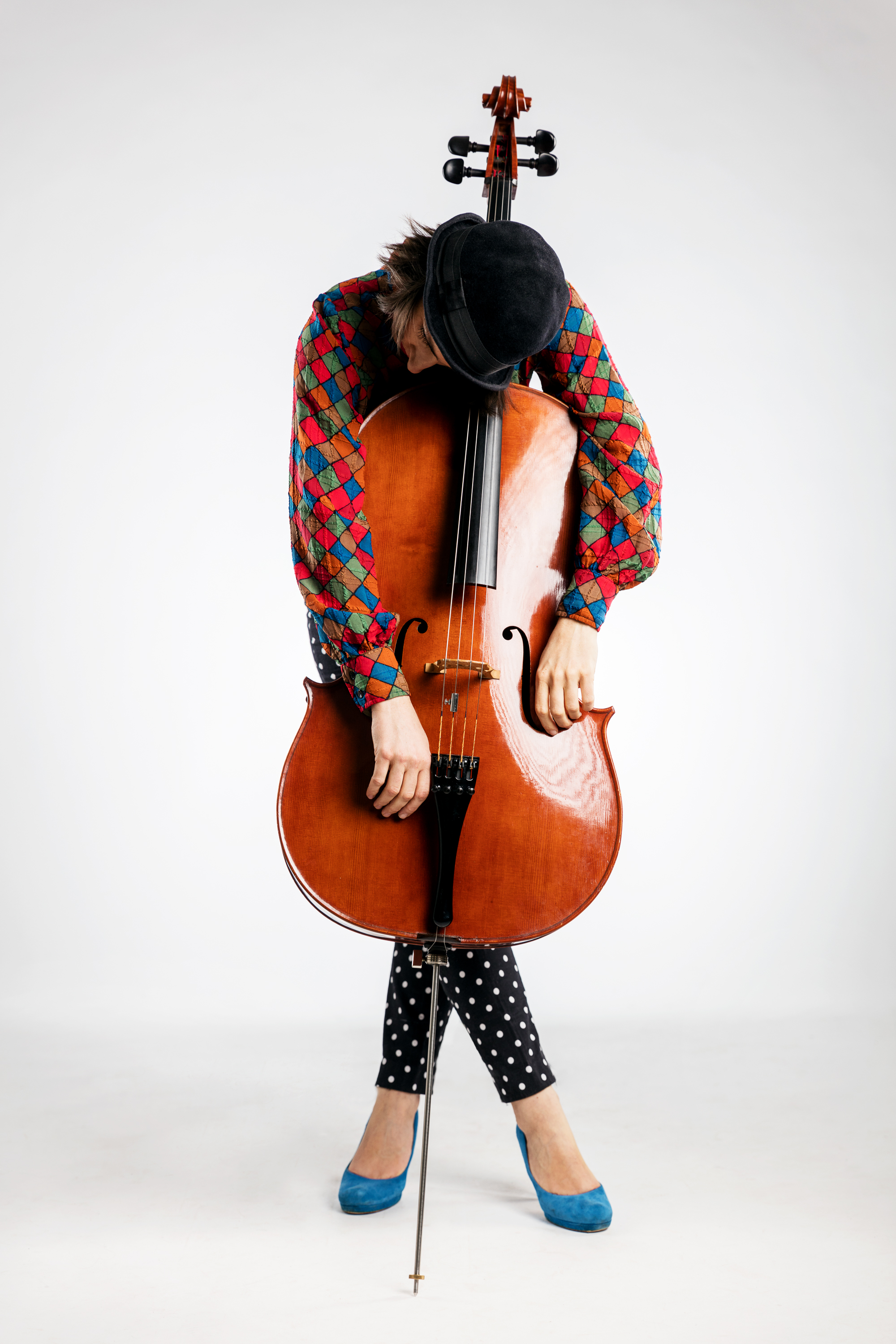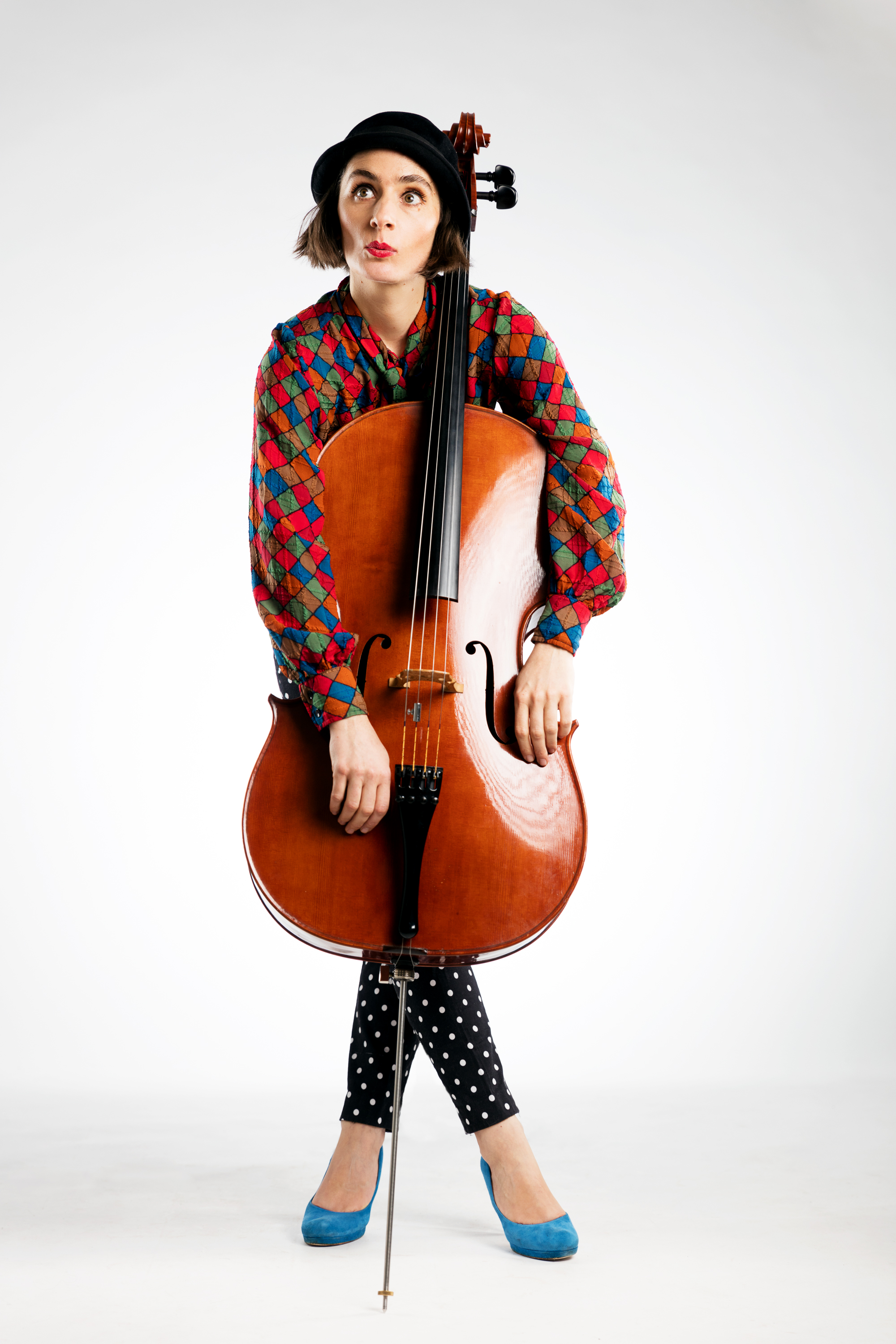 ( Pictures by Maria Frodl )
press kit
Krone Kultur / 07 / 2018 / B. Sulzer
"(..) the, in technique and affect presentation masterful pianist, composer and above all cellist, Anna Lang."
Krone Donauwellen / 07 / 2018 / M. Stöger
"The cellist, Anna Lang, played her way into the hearts of the audience (..)"
Volksblatt / 07 / 2018 / G. Szeless
"The cellist and pianist Anna Lang, astonished with her dazzling technique on both instruments as well as her highly-demanded own compositions. In this age of self-playing pianos, one does not need to be amazed how the talented musician combines art and technique in a peaceful manner to create sound experiences."
Kulturzeitschrift Bamberg / 01 / 2013 J. Gräber
"Cello, piano or oboe? No problem, Anna Lang can handle it – all in a personal union."
www.salzkammergutrundblick.at
"(...) full of atmosphere, the orchestra accompanied the sololist Anna Lang during one of the most difficult cello concerts, the cello concert in D-major by Joseph Haydn (…) The artist Anna Lang (…) was convincing with her creative force and mastered sovereignly the exacting musical demands the composition makes upon the soloist."
Salzkammergut Rundschau
"(...) Romance for the violoncello and orchestra by Richard Strauss (…) Anna Lang played the solo part (…) the intonation was frequently close to the expression of the human voice.
Neues Volksblatt / 2012/ J. Gebetsroither
" Four premiere compositions (composed by Anna Lang) at the beginning drew the audience together (…) Despite the boisterousness and obliqueness of the compositions, one could not escape the eccentric, perfection and simultaneous beauty. Highest marks!"
Kronen Zeitung / 2011/ Peter Baumann:
"Anna Lang's compositions alternate between romantic longing and racy frolicking. This evening introduced a poetess of tones who has no fear of melodies...."