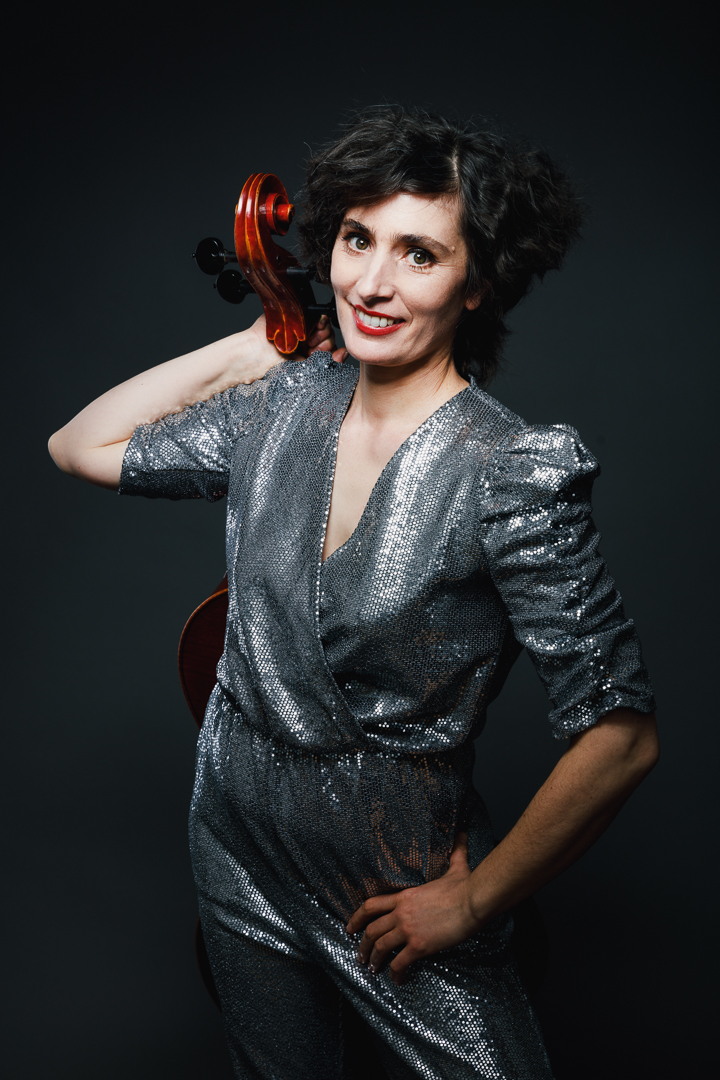 Born in Salzburg, Anna Lang grew up in a family of artists in Upper Austria on Lake Traunsee. At the age of 15 she began her musical studies and is a graduate of the University Mozarteum in Salzburg (Piano Pedagogy), the Music University of Vienna (Master of Arts in Cello) and the Anton Bruckner Private University (Bachelor of Arts with Distinction in Jazz and Improvisation). Among her instructors were Prof. Tobias Kühne (Cello) and Andy Schreiber (Improvisation).
Anna Lang is a free-lance musician, performing with the cello and piano, composer and is a instrumental educator in Vienna and Upper Austria.
She has performed as a soloist with many orchestras, radio productions on Ö1/"On Stage" or WDR, engagements as a composer and musical interpreter in productions at the new Linz Music Theatre. Additionally, Anna Lang has performed in concert evenings at internationally renowned stages and festivals.
Anna Lang's compositions may be heard on "The Dancing Gams" and "Mondgeister" with Pianofortebrass, on "La Folía - Lärmende Lustbarkeit" with the WoodAirQuartet and on "Figuras de baíle" and "Sweeping Dragon" (Preiser Records 2021) with Sinfonia De Cranaval. 2022 Anna Lang set up the music and art festival "SeeTonWellen" in Upperaustria.
With Sinfonia De Carnaval, Anna Lang presents together with Alois Eberl a further highlight to their extensive and diversified programme. They were nominated for the BAWAG P.S.K. Next Generation Award 2015 and were chosen as one of the five best bands in the Jazz Category for the "New Austrian Sound of Music Programm 2018/19" by the Austrian Federal Ministry and Sinfonia De Carnaval are one of the seven selected austrian Bands for "FOCUS ACTS 2019" - The international springboard and top funding of the Federal Chancellery. Sinfonia De Carnaval are guests in Switzerland, England, Iran, Kasachstan, Tajikistan, Croatia, France, Israel, Palestine and Germany.
Foto by Maria Frodl